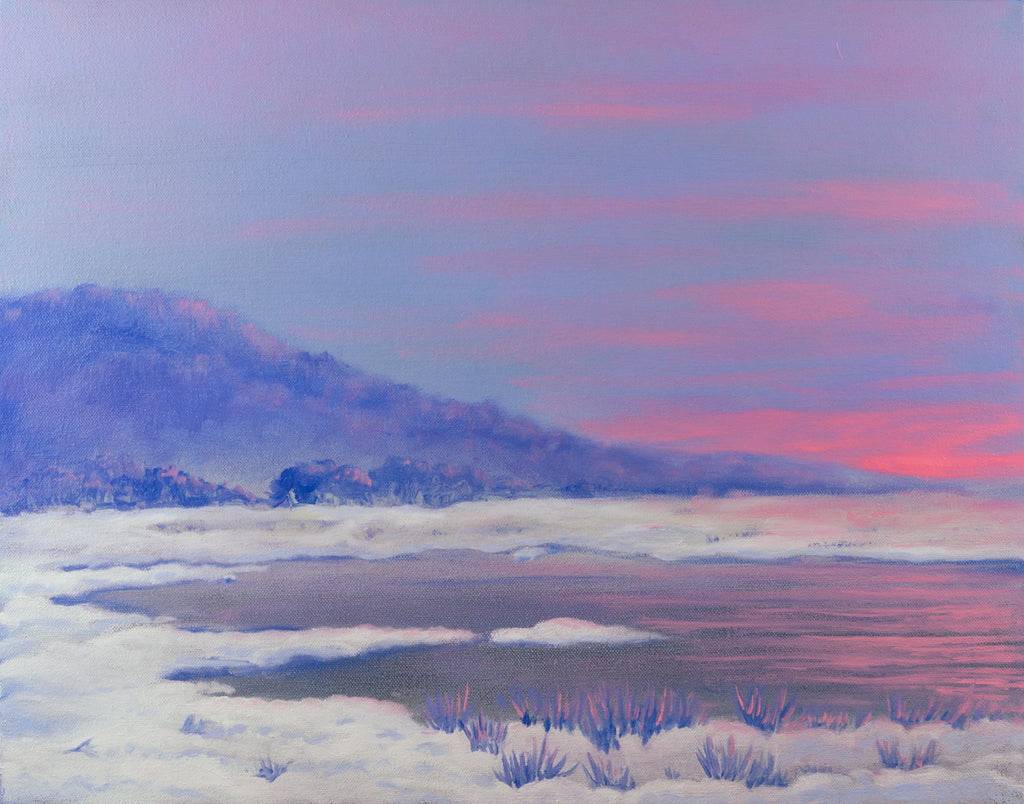 Winter Sunset Painting or Print
Heavy, wet snow surrounds a half-frozen pond. As the sun sets in the winter quiet, the blaze of color lets us know that there will be fair weather tomorrow. The veils of clouds tell us that the night will be especially cold, but the animals are already bundled snug in their homes. The setting here is imaginary but is a type that I love--anywhere that hills surround a broad, flat valley. Such wide valleys are basically the bottom of a once-deep and very wide river. They give me a very strong feeling of the history of the land, its massive power, and our rootedness in it. This painting was part of the Pawtucket Arts Collaborative Members Show 2019.
The original oil painting is 16 x 20"/41 x 51cm on cotton canvas with a traditional profile and is ready to frame. The giclee prints are on archival watercolor paper and ready to frame.