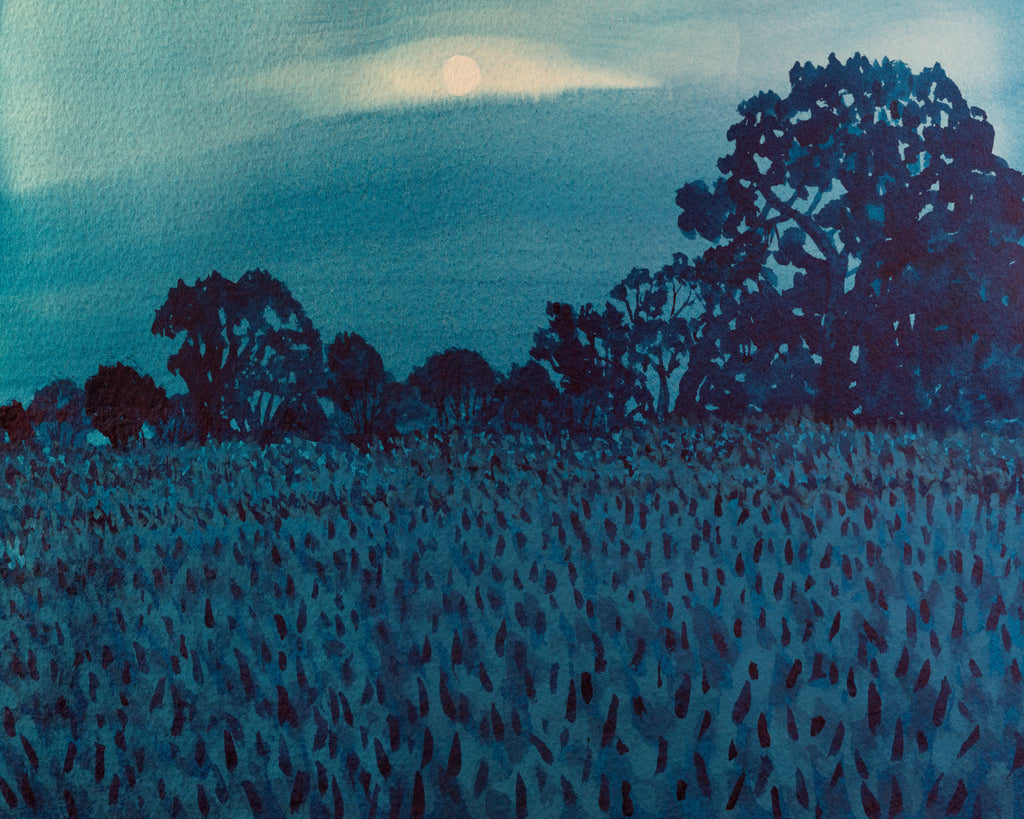 The Dark Field Painting or Print
This field waits in the dark. In the past, people gathered there at night. They'd form a circle, guarded by the border of trees, and by the light of hag tapers perform simple rituals--for protection, for health, for abundance, and sometimes for cursing and binding. They haven't come for a long time, but the field waits. Patient. Knowing that its time as host will come again. 

The original watercolor painting is 9 x 12"/23 x 30cm on heavy cotton watercolor paper and is ready to frame. Museum-quality giclee print on archival paper is 16 x 20".