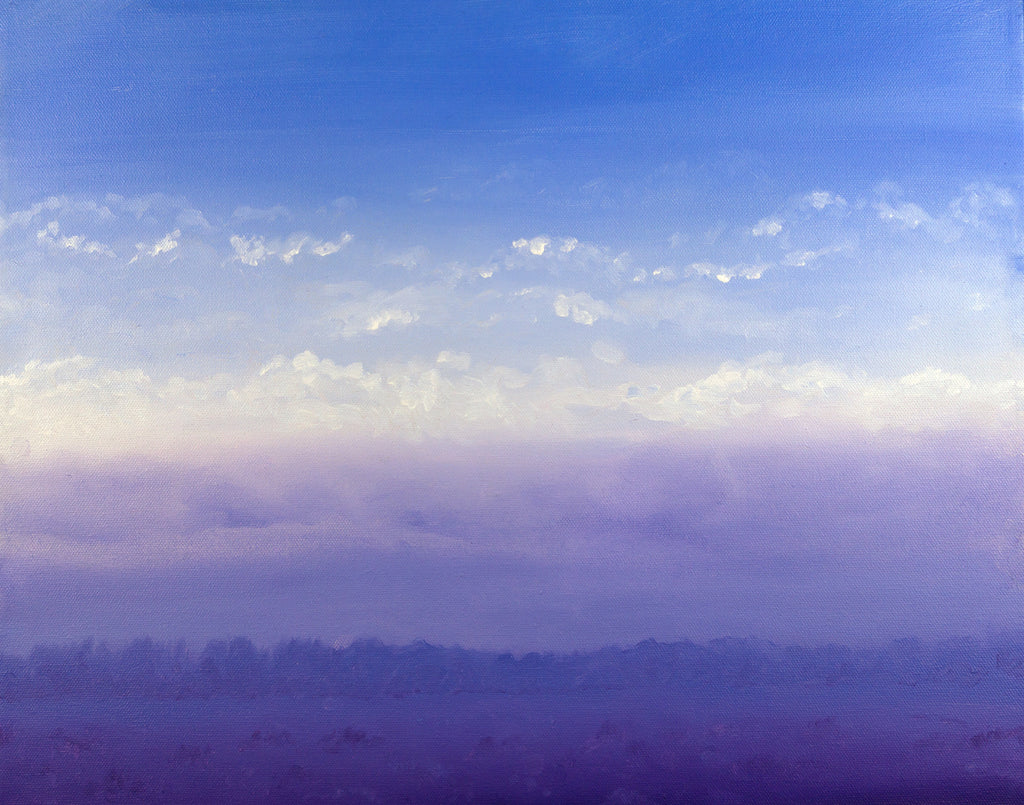 Summer Rain Painting or Print
I love to paint storms. One of my favorite sort of storm is the kind that in summer rolls forward as a long front blowing a good steady rain. You can see it coming, but it doesn't sport any thunderheads. Just a plain, straightforward, soaking rainfall that blurs the landscape with blue, violet, and grey and that will lead to a lot of new growth. Here we see across a meadow a treeline, typical edging for a meadow in the Northeast, with the rain already falling. 
The original oil painting is 16 x 20"/41 x 51cm on cotton canvas with a  traditional 75"/2cm profile and is ready to hang  The giclee print is 16 x 20" on archival paper.