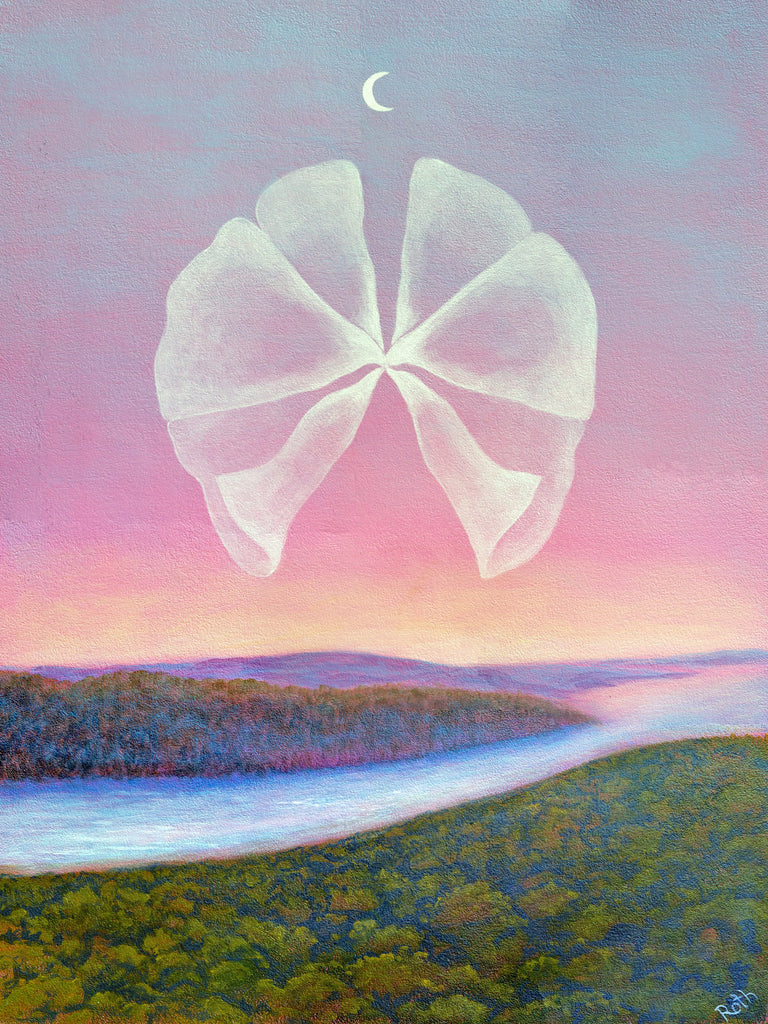 Rose Moon Painting or Print
This is one of the first Surreal paintings I ever created. I was going along painting this landscape and it was going fine. I enjoyed how I was able to create the dawn sky, and even the woodlands came out fine. But something was missing. And I took the advice of the Surrealists--to let images arise from my subconscious--and created this juicy, sensual Moon spirit shape that hung in the sky like the bloom of some unknown, exotic plant. 
The original painting is acrylic on board, 18 x 24"/45x61cm with a 1.5"/4cm profile and is ready to hang. Prints are available with archival printing on watercolor paper, 18 x 24"/45x61cm, ready to frame.