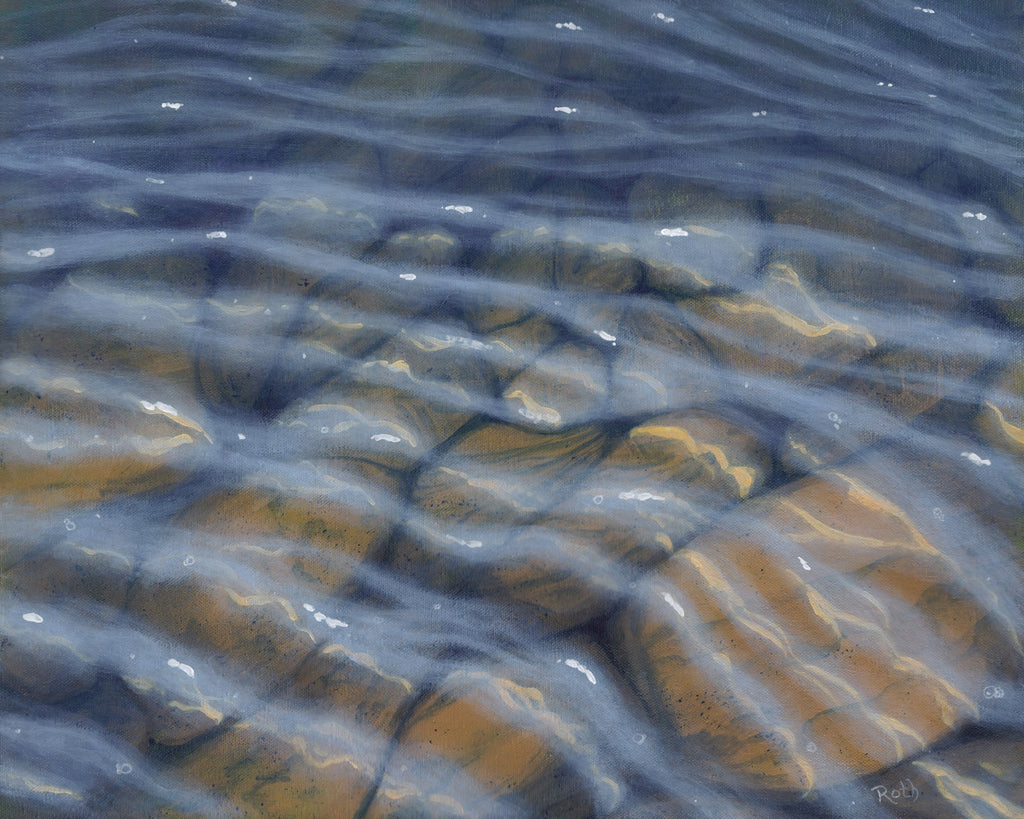 Lake Shore Painting or Print
Ever since I was a child, I've loved how rocks beneath water are striped by the sunlight being filtered by the ripples of water. On the water's surface we see not only glints of sunlight but the water's reflection of the sky, so we get layers of imagery. This oil painting is based on a photo I took on the southern shore of Seneca Lake in upstate NY. Just looking at it reminds me of the lake's wonderfully kelpy smell.


The original oil painting is 16 x 20"/41 x 51cm on cotton canvas\ with a traditional 3/4"/ profile and is ready to frame. The giclee print is 16 x 20" on archival paper.