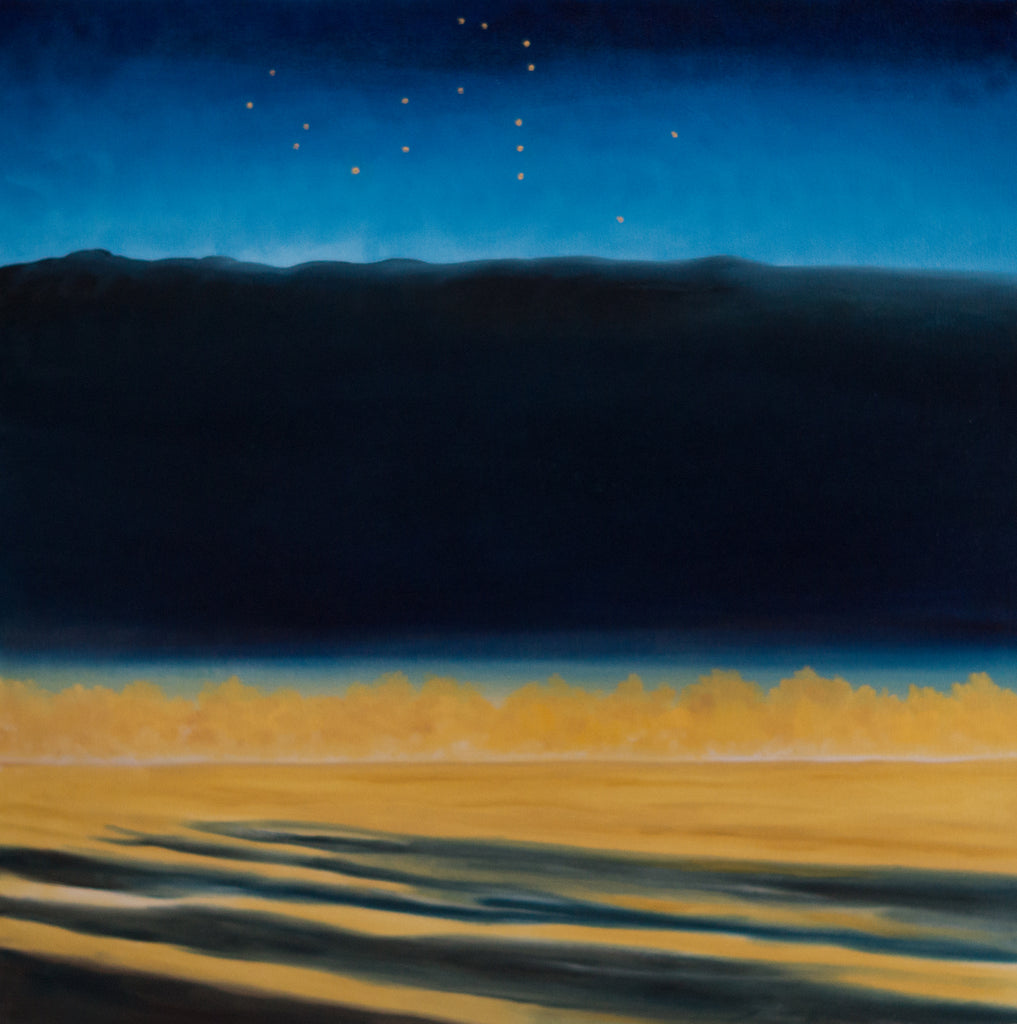 Dark Hill Painting or Print
Orion, the Hunter, rises over a dark hill in this painting of early winter. He climbs a moonless sky. The blue-black hill hulks over a harvested field like a huge wave. A line of trees, glowing with the life they hold beneath the soil, guards a field rippling with shadow. Everything is both in movement and frozen, literally and figuratively, at a single point in time. For me, winter is the still time, the silent time of frozen stillness, which I have done my best to capture here. 
The original painting is oil on canvas, 24 x 24"/61 x 61cm with a 1.5"/ cm profile and is ready to frame. The giclee print is 24 x 24" on archival paper.