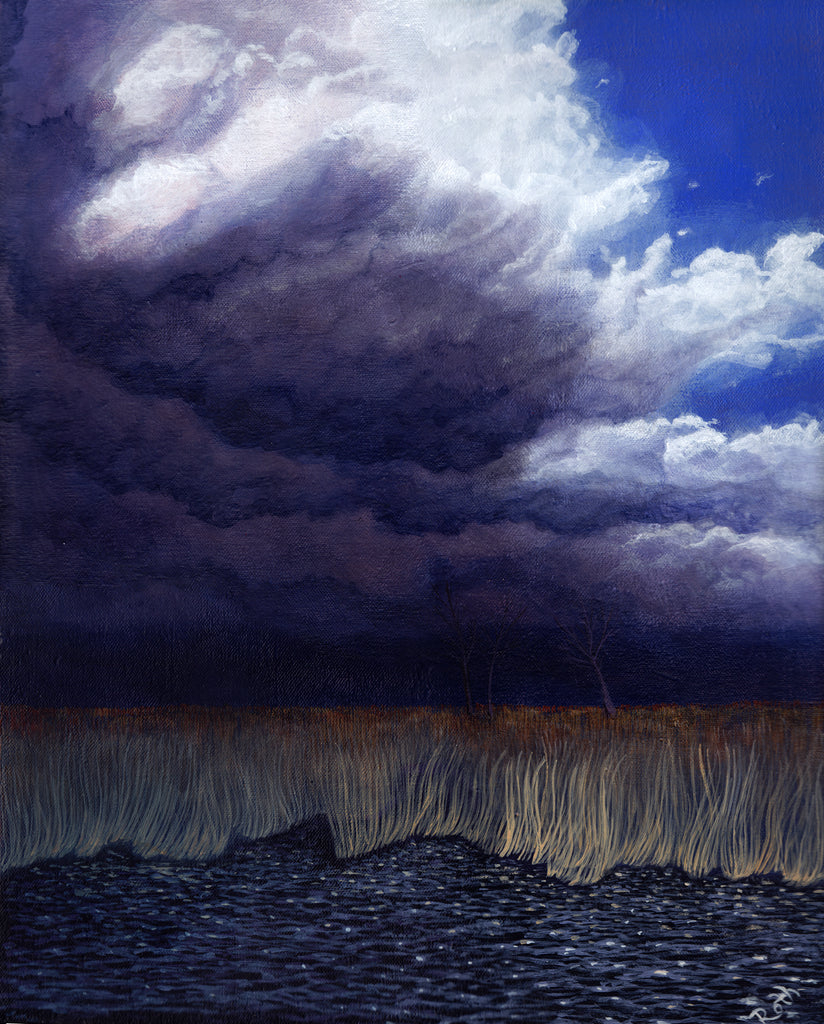 Belly of the Beast Oil Painting and Print
I used to go up to Watkins Glen, NY, to stroll around the Wetlands of the Catherine Creek Watershed. This big marsh had tons of reeds, and because the area was a flat valley between hills, storms could be quite spectacular there. This is a view of one of those storms. 


The original oil painting is 16 x 20"/41 x 51cm on cotton canvas\ with a traditional 3/4"/ profile and is ready to frame. Giclee print is 16 x 20" on archival paper.