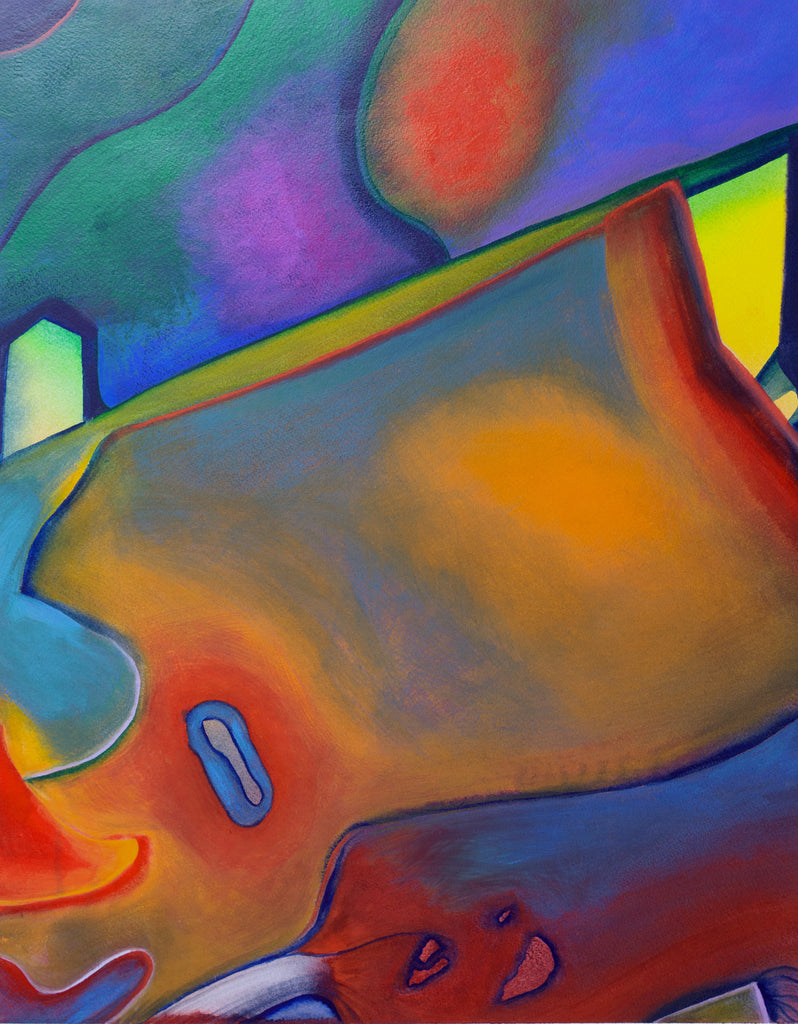 Two Friendly Demons Painting or Print
These two friendly demons arose from the brush strokes as I painted. They make me smile. I've been using the Surrealist technique of allowing images to arise as one paints for a while now, and I'm especially pleased with what turned up here--mostly organic forms. I've also been wanting to work with a lot more colors than I have in the past, and so I pushed into new color territory with this painting. I chose colors that when combined would feel enlivening and happy. 
The original watercolor painting is 16 x 20"/41 x 51cm on heavy cotton watercolor paper. It is ready to frame. The giclee print is 16 x 20" on archival paper.