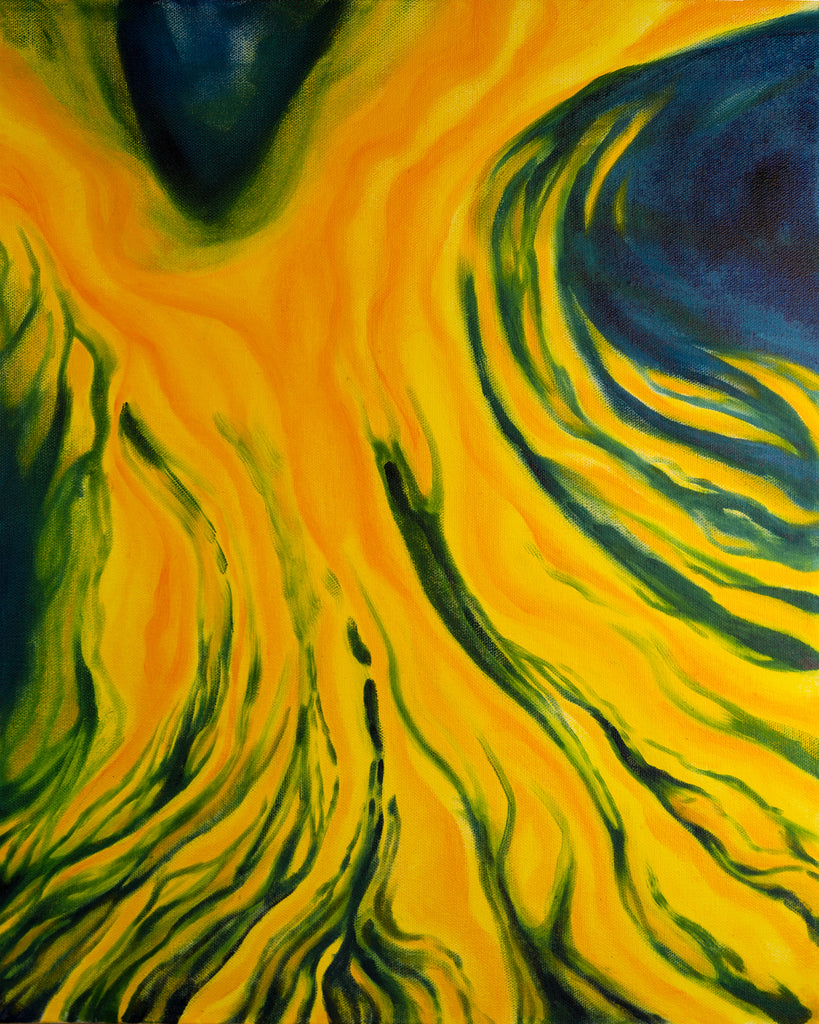 The King in Yellow Painting or Print
The first time I came across mention of the King in Yellow was when I was a teenager and read Robert W. Chambers' collection of stories of the same name. It was referenced in the stories as a play during which the audience would go mad in the second act. The King was only described as wearing a yellow silk robe with tattered scalloped edges. In later stories by others, it was mentioned that the King was veiled or in some other way faceless. I was always intrigued by this image, and when I came across a character in a horror novel whose name Hastur (the King's name) as a bluesman whose songs caused violent madness, I knew I had to paint this figure. I thought abstraction was the best way to do that.
The original oil painting is 16 x 20"/41 x 51cm on cotton canvas with a  traditional 75"/2cm profile and is ready to frame. The giclee prints are on archival watercolor paper and ready to frame.