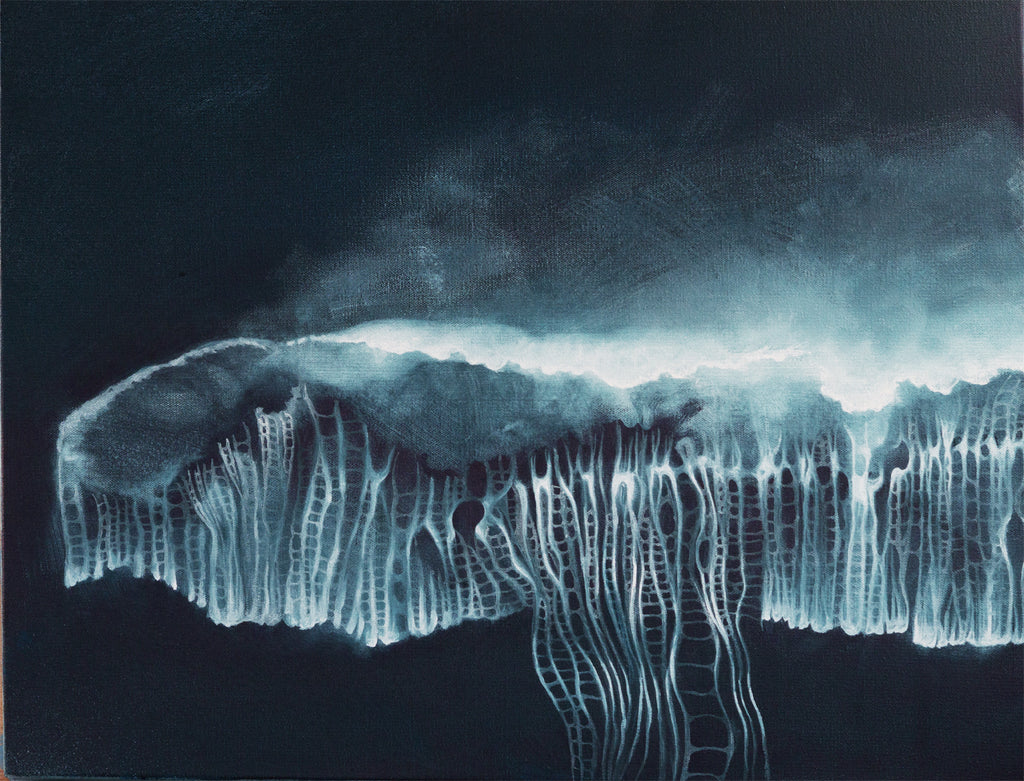 Spirit Structure Painting or Print
This abstract painting depicts what might be seen in trance or dream: a sort of honeycomb built by the spirits between the lower worlds and the upper. It offers spirits below a way up into a middle area where they may stay forever, if they prefer, or go through the transformation signified by the cloud, which brightens and lightens their spirits. From there they proceed upwards. I made both the upper and lower areas the same color to indicate that there is no judgment in being in either place (or in staying in the middle area). It is only their own spirit that brightens. The colors are blueish black and cool white, one of my favorite combinations.
The original mixed media painting is 16 x 20"/41 x 51cm on cotton canvas with a  traditional 75"/2cm profile and is ready to frame. No need for glass. Giclee prints are 16 x 20" on archival paper ready to frame.