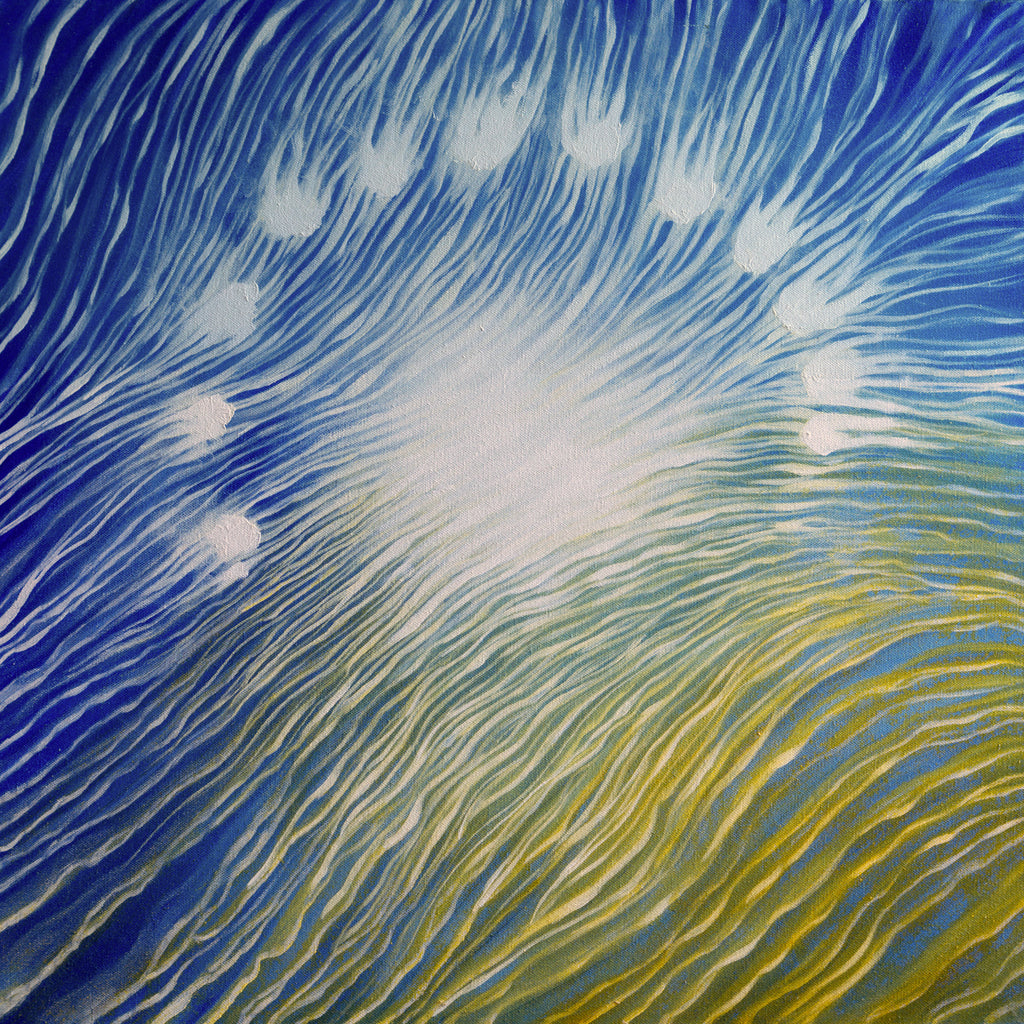 Queen of Heaven Painting or Print
I've always been fascinated by the image of a particular version of Mary that shows her with 12 stars around her head and in her usual colors of blue and white. I decided to do an abstract version of this Queen of Heaven goddess. I tried to maintain the star halo aspect while still abstracting it. I used ripples to show the fluidity of the images of this spirit and to show how enmeshed she is with the world of many people. She is always depicted with a calm expression, and I wanted to portray that serenity in my painting. I love the combination of blue and yellow and used the latter here to represent the typical gold halo that appears in traditional imagery of saints and gods. 
The original painting is oil on canvas, 24 x 24"/61 x 61cm with a 1.5"/3cm profile and is ready to frame. A floater frame would be a good choice. The giclee print is 24 x 24" on archival paper.