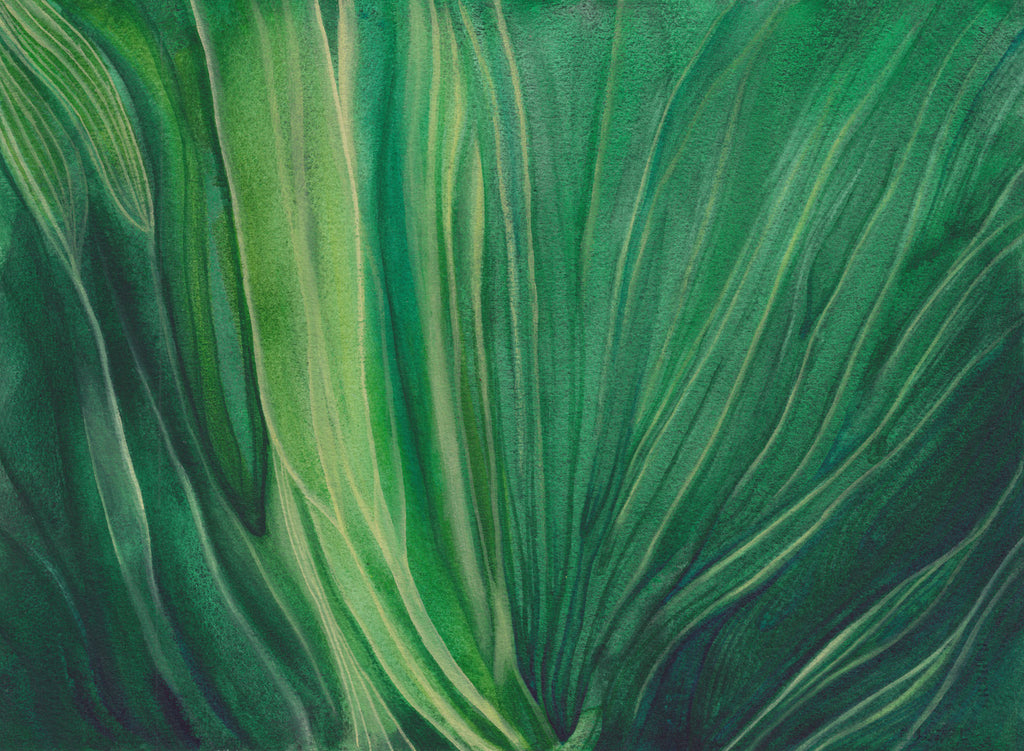 New Growth Painting or Print
Sometimes living things, like plants, get damaged, due to neglect, deliberate injury, or just a bad situation. Most of the time, we can recover. We often create tough scars to protect us from further injury, but sometimes we also put on new growth that is tender and sweet--and so beautiful in its determination to live. 

The original watercolor painting is 11 x 15"/28 x 38cm on heavy cotton watercolor paper and is ready to frame. The giclee print is 11 x 14" on archival paper.