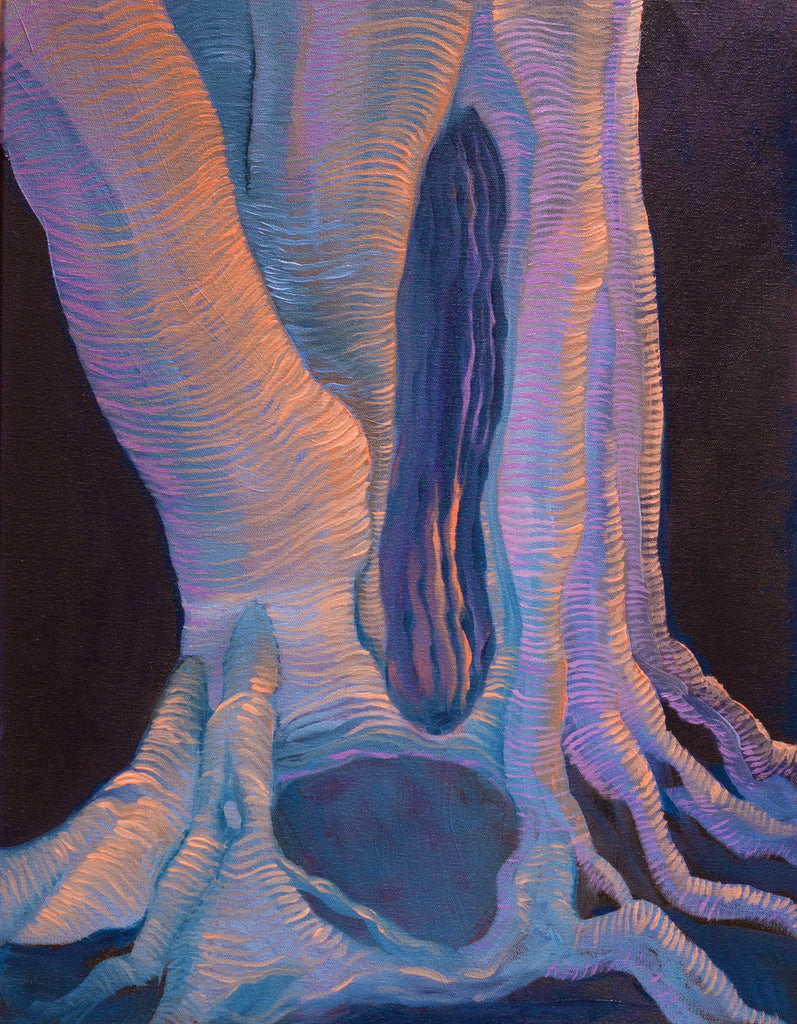 Moonlit Beech Painting or Print
Some wonderfully old beech trees guard our local graveyards. Their bark is as wrinkled as an elephant's. I wanted to portray the crone nature of one of these cemetery trees without falling into what for me is the trap of Naturalism, so I depicted the creases in this tree's skin by using light. The apricot moonbeams highlight the tree's wrinkles and gnarls and its very sensual form. 
The original oil painting is 16 x 20"/41 x 51cm on cotton canvas with a  traditional 75"/2cm profile and is ready to frame. The giclee print is 16 x 20" on archival paper.