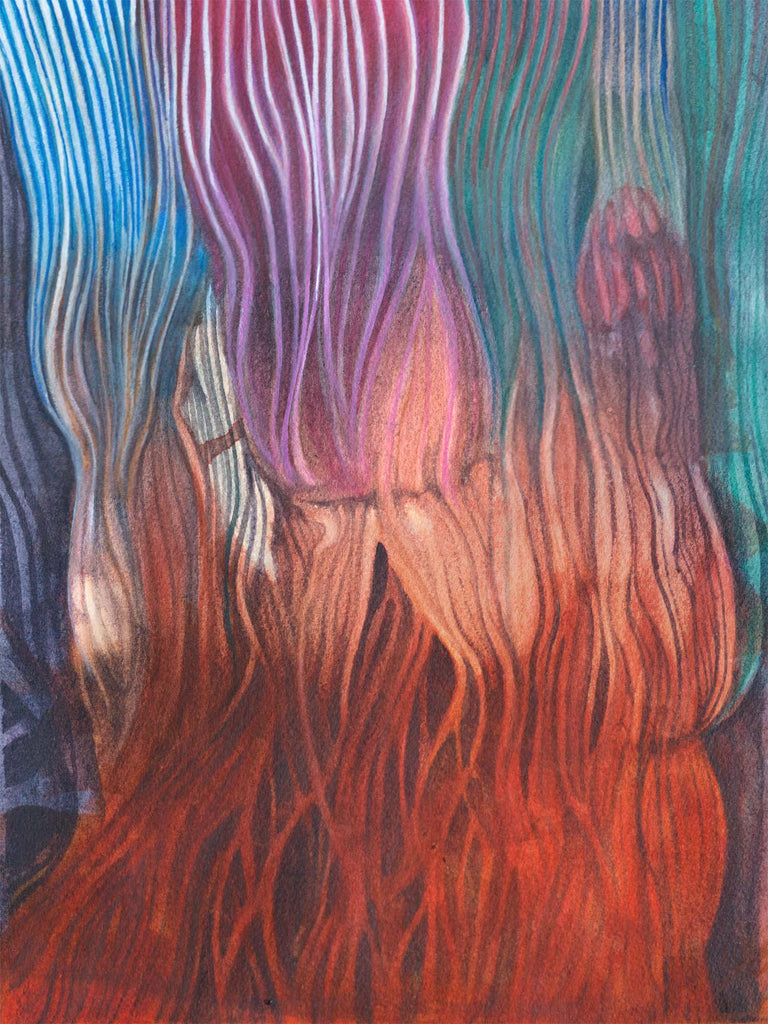 Flowers of Evil Print
This painting began life as a palette experiment. I was trying out a palette centered on French ultramarine blue to see how it might work for a painting I was planning, but as I went along, I saw images arising from the paint and decided to go with it. These images grew into botanical forms, and since they were not exactly "natural" plants, I chose a blood scarlet to drench the roots and decided to title the painting "Flowers of Evil," in reference to the Symbolist collection of poetry by Charles Baudelaire, which I read as a young person. 
The giclee print is 13 x 19" on heavy cotton watercolor paper and is ready to frame.