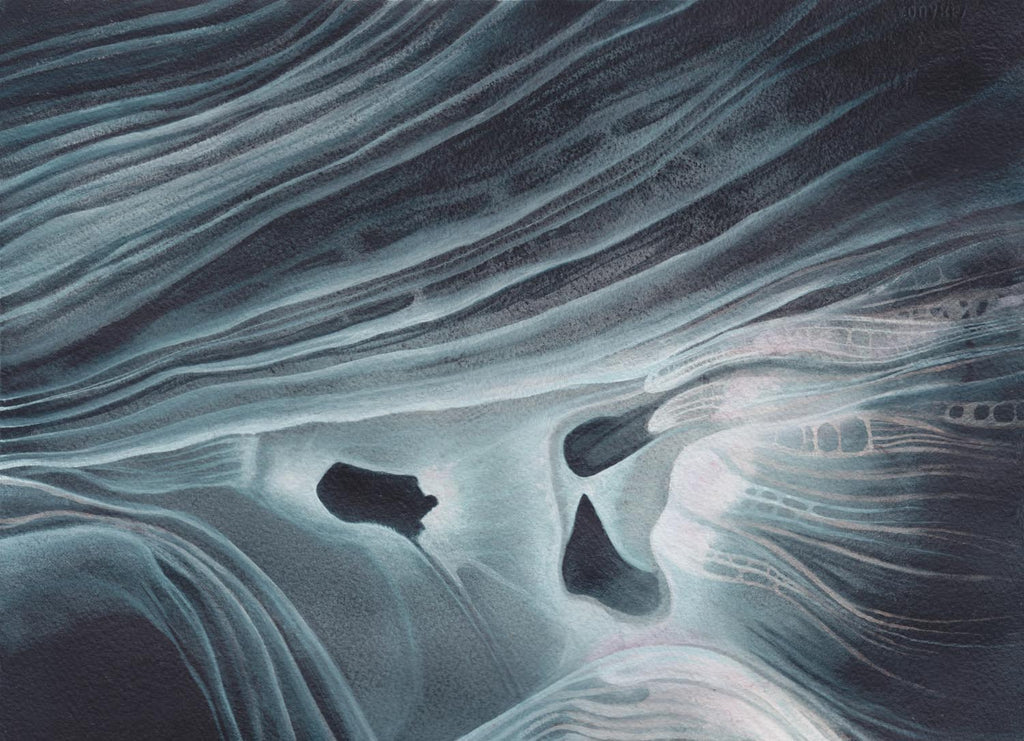 Dark Angel Painting or Print
Dark spirits can be as beautiful as bright ones, I think. In this painting, I've tried to capture that beauty but also to depict the darkness as a depth that goes down so far that it looks like absence, but is instead substance. I always depict angels and other spirits abstractly. For me, an abstract approach to the imagery of spirits helps emphasize that these beings are not human, so not only do they not look like us, they don't act or think like we do. I feel that abstraction gives me the means to translate the power and awe-inspiring nature of these beings in a way that more representational images do not. Here, I represented the power of this dark angel through their ability to literally bend the shape of the universe around them. 
The original mixed media painting is 10.5 x 14.5"/27 x 37cm on heavy cotton paper and is ready to frame without the necessity of glass. The giclee print is 11 x 14" on archival paper.