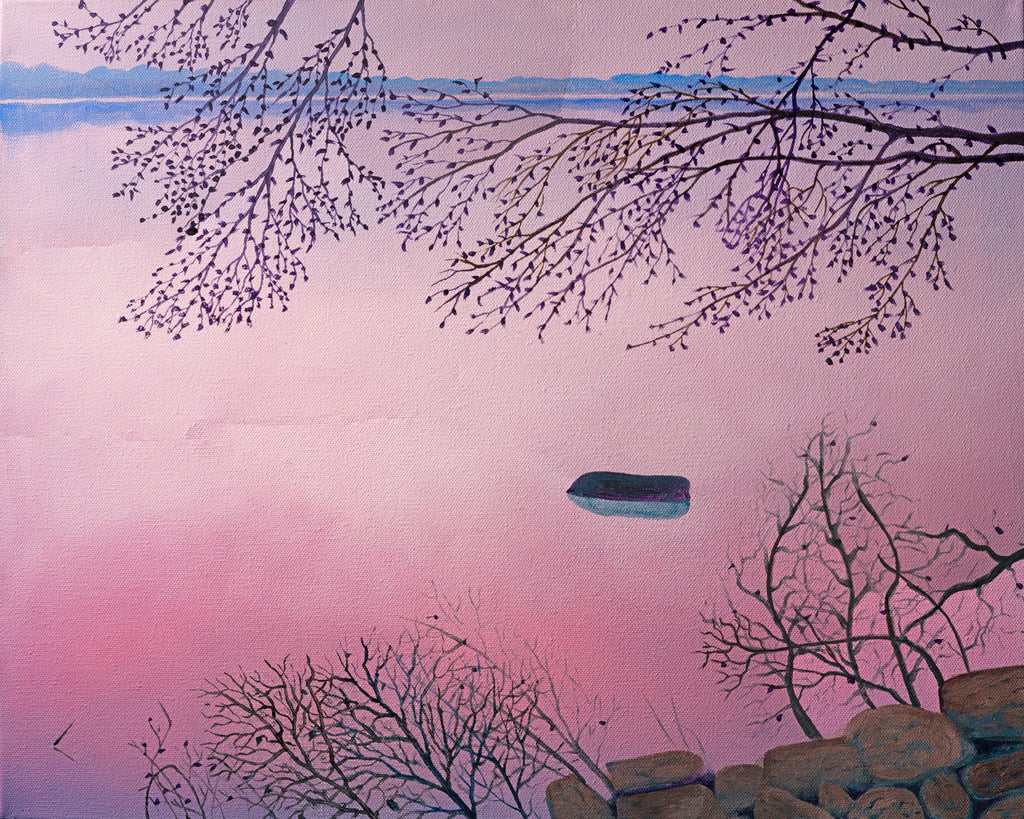 Seekonk River Painting or Print
The glassy surface of this tidal river occurs at the when the river's flow into the sea is balanced by the oceanic tide rushing into the river. At that moment of balance, the river is still and flat as a mirror. I chose to depict that moment on a fall morning, when dawn paints the world pink, violet, and blue. Trees almost bare of leaves make a fine lace, but the remaining leaves remind us of another balance--between winter sleep and summer liveliness. This painting is loosely based on a view of the Seekonk River from Swan Point Cemetery in Providence.
The original oil painting is 16 x 20"/41 x 51cm on cotton canvas with a 1.5"/4cm profile. Archival prints on heavy watercolor paper are 16 x 20".