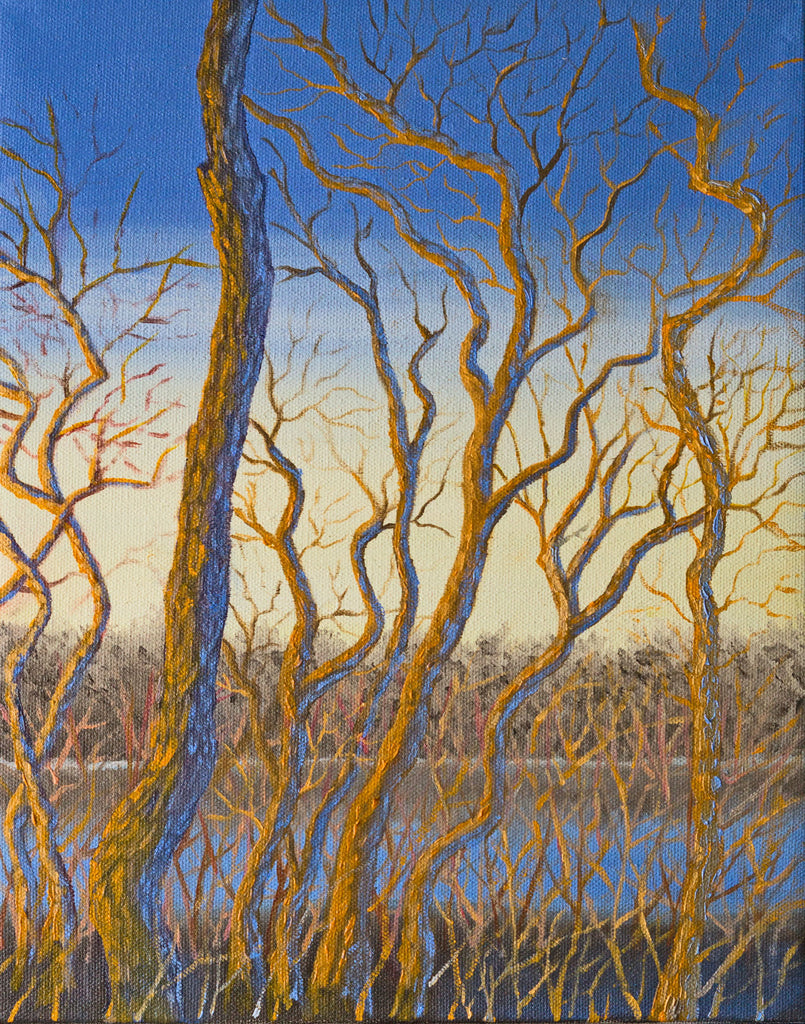 Twisting Trees Print
This painting portrays some wonderfully twisting trees friends and I came across on a hike through a marshland that verges on the ocean. It was winter, and the sun was just beginning to set when we came to this grove. I love trees, and I think these were especially beautiful with their bark lit by sundown on one side and painted by the cool, mysterious night on the other. On our way home from through this marsh, we heard three owls talking to each other. A blessed place!
The long-lasting giclee print is 11 x 14" on archival paper and is ready to frame. The original oil painting has been sold.