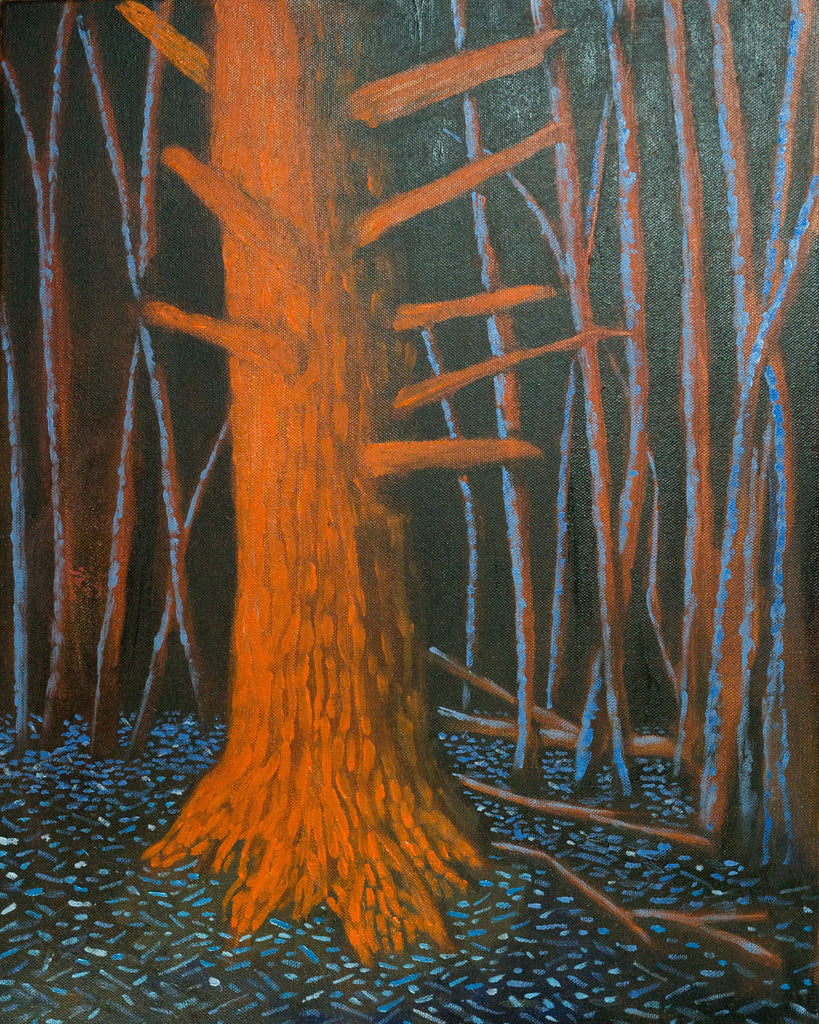 The Old One Painting or Print
This old one is surrounded by its many children, who honor it as ancestor, leader, and teacher. This tree has stood up to everything that it has experienced over the years and remains straight and tall. Its roots dig deeply into the forest floor for anchorage and nourishment. We know it will remain steadfast for years to come.
The original oil painting is 16 x 20"/41 x 51cm on cotton canvas with a  traditional 75"/2cm profile and is ready to frame. The giclee prints are on archival watercolor paper and ready to frame.