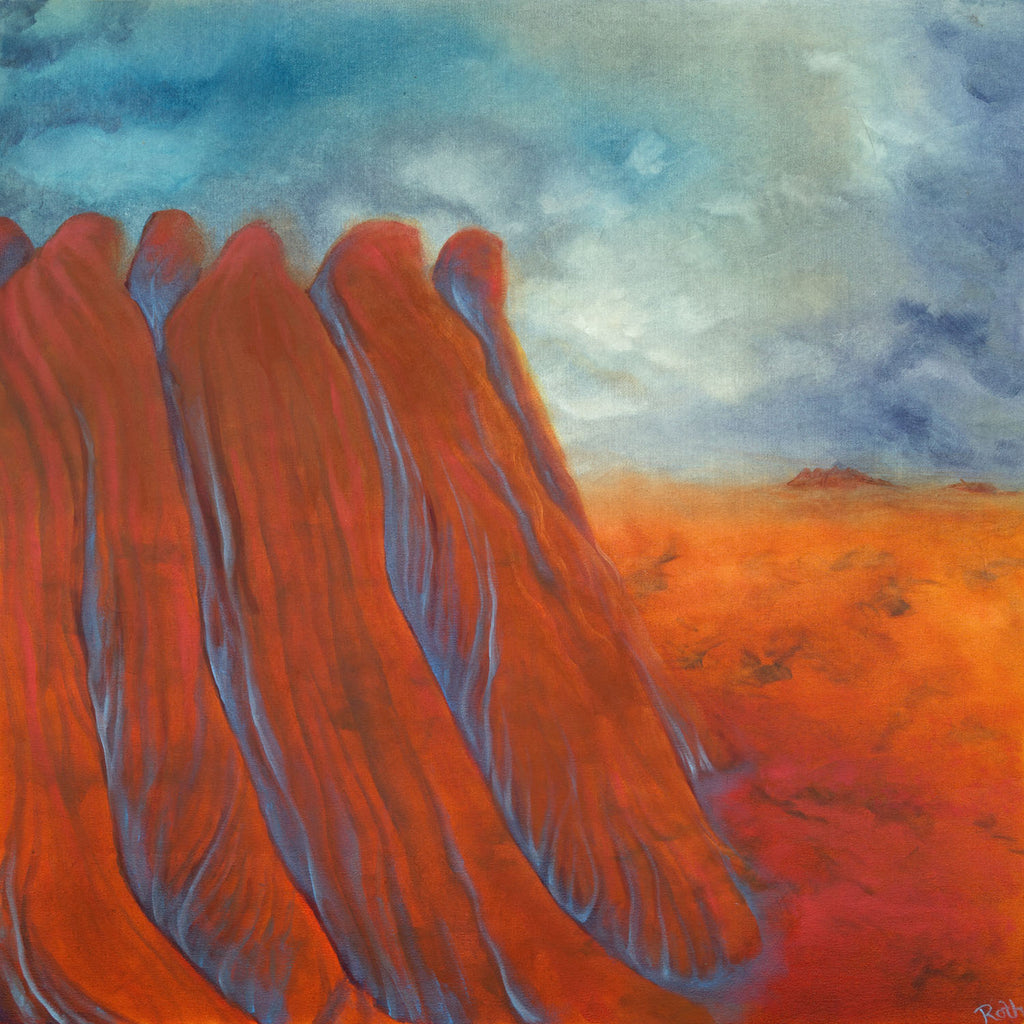 The Ancients Painting or Print
Often the landscape seems to be composed of figures that half blend into their surroundings. For me, this is about seeing our ancient ancestors, the original "people" who were landforms, who are still part of our landscape. The difference is that now we are hardly aware of them anymore. Through pulling out these figures a bit and by emphasizing unusual shadow colors, I want to show how much our landscape is alive in a deep, spiritual way. The blue shadows in this landscape painting, for instance, represent the massive hidden energy of these landforms. I've portrayed these cliffs as hooded red figures. For me, one of the reasons to show figures as robed and hooded is to remove gender and race from the image. These could be almost anyone, but in fact they are spirits. I used a lot of earth colors in this painting, which provide the wonderful orange shades, but I also incorporated very modern reds and blues, which stand for our contemporary participation in this world. In other words, this is not some vision of the past, but of now. Even now the ancient spirits of land are part of our world. 
The original painting is oil on canvas, 24 x 24"/61 x 61cm with a traditional 3/4"/2cm profile and is ready to frame. The giclee prints are on archival watercolor paper and ready to frame.