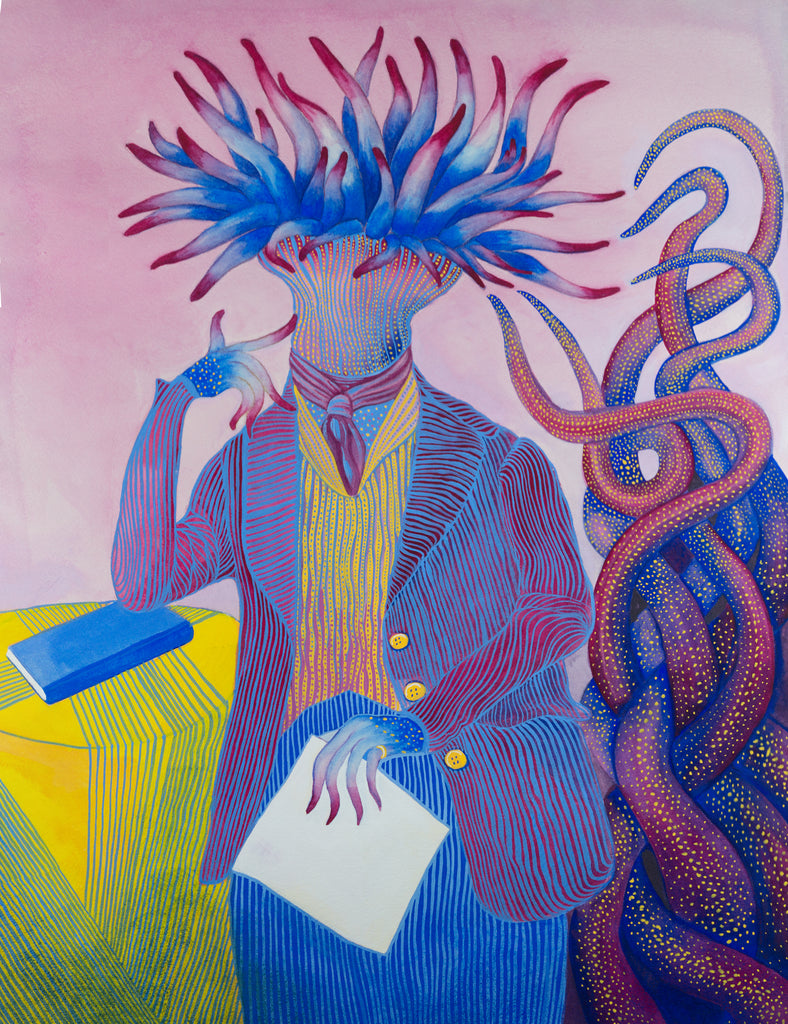 The Poet and His Muse Print
Gilbert has published a decent little book of poetry and is justifiably proud of it, so he requested to have his portrait painted with his muse standing right behind him, as the muse was so important in the creating of the lyric poems that became the book. Poets, like all artists, have a license to dress strangely, even bizarrely. And that is especially true if the poet is non-human. Gilbert dithered for days over which outfit to wear for his portrait, but in the end he chose to wear his most striped suit because its shimmering lines symbolize the liveliness of the lines of many verses he wrote. The muse, of course, did not have to make any such decisions, as it is a non-material entity. 
The museum-quality giclee print is 20 x 26"/51 x 66cm on heavy cotton watercolor paper and is ready to frame.