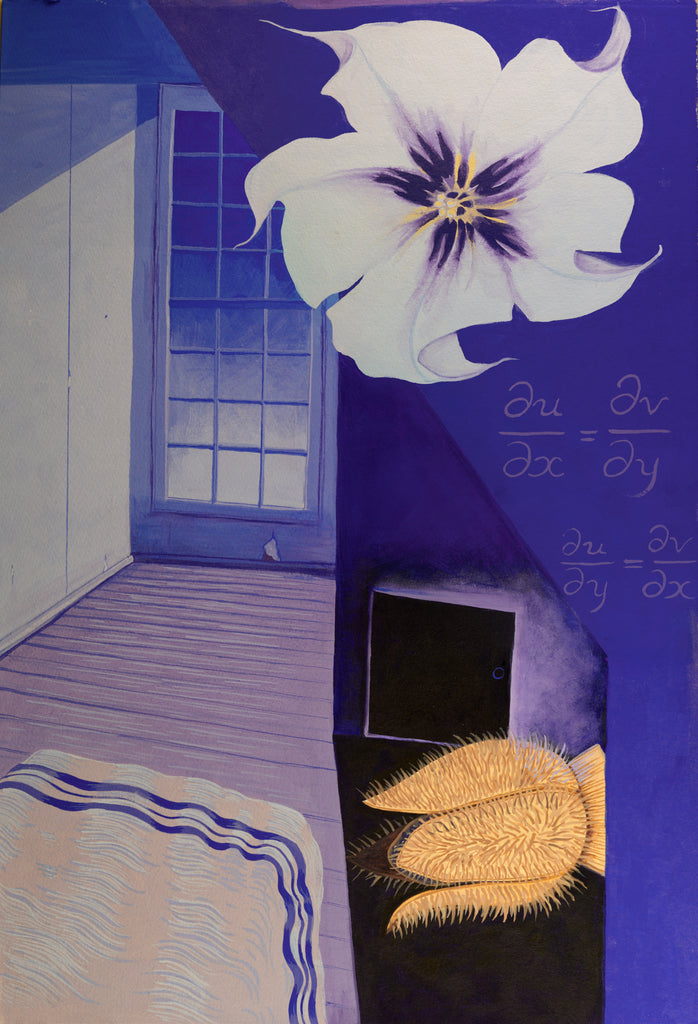 The Dreams in the Witch House Painting or Print
Based on a story by HP Lovecraft, this painting represents the room where the main character slept and was visited by an old witch and her familiar. In the story, the witch is a classic old crone with a crooked nose, but because she is also able to take many other forms, even those that could survive in the fourth dimension, I wanted to depict her as someone beautiful but dangerous. For me, thornapple fit that slot very well. Her familiar was a large brown rat with a human head and sharp teeth, a real corollary to a thornapple pod with its spines and open "mouth." The story's main character was studying advanced mathematics at Miskatonic University, in particular, Riemann geometry. For that reason I included the Riemann equations on the wall of his room. 
The original watercolor painting is 14.5 x 22"/37 x 56cm on cotton archival paper and is ready to frame. The giclee prints are on archival watercolor paper and ready to frame.