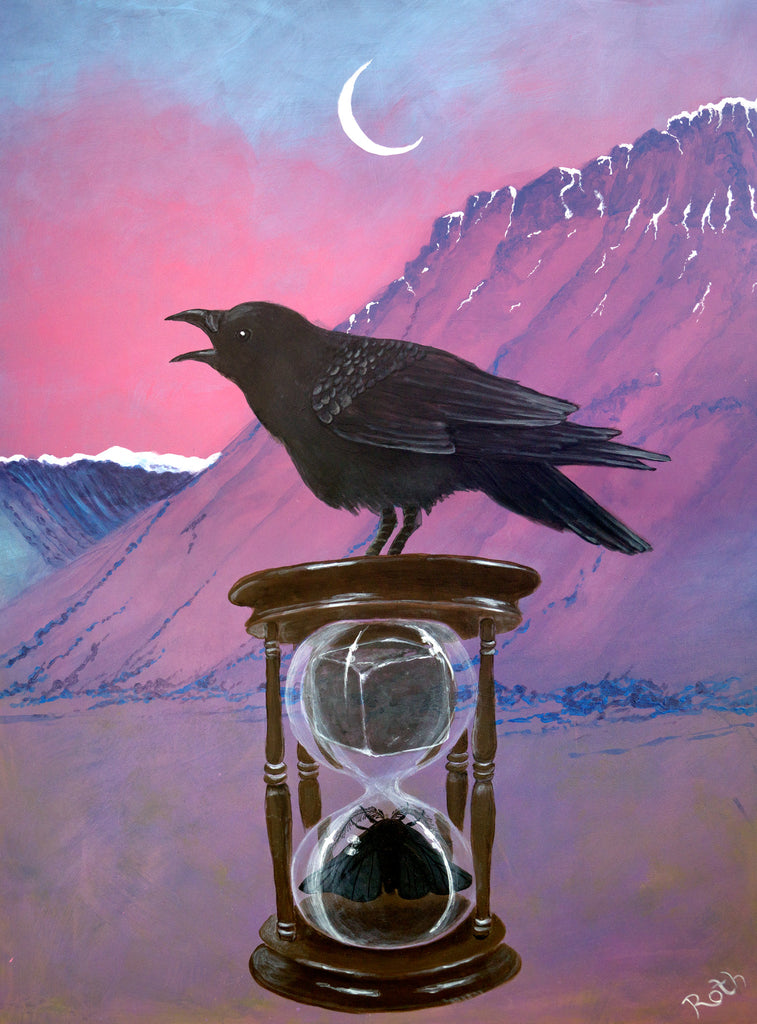 The Black Crow Print
The Black Crow is a stage in alchemy where the transformation begins. The fundamental material is lead, shown in the upper part of the Saturnian hourglass (because Saturn rules this stage of alchemy and time). The black moth, the spirit of lead, has to travel through the material heaviness of lead and penetrate the hourglass to emerge as the black crow. Freed from its material cage, the crow can take flight but also use its voice or breath to be heard. For the background, I chose a crone moon shining over the dry valleys of Antarctica, a cold, dry place very characteristic of Saturnian energy. 
Prints are available with archival printing on watercolor paper, 18 x 24"/45x61cm, ready to frame.