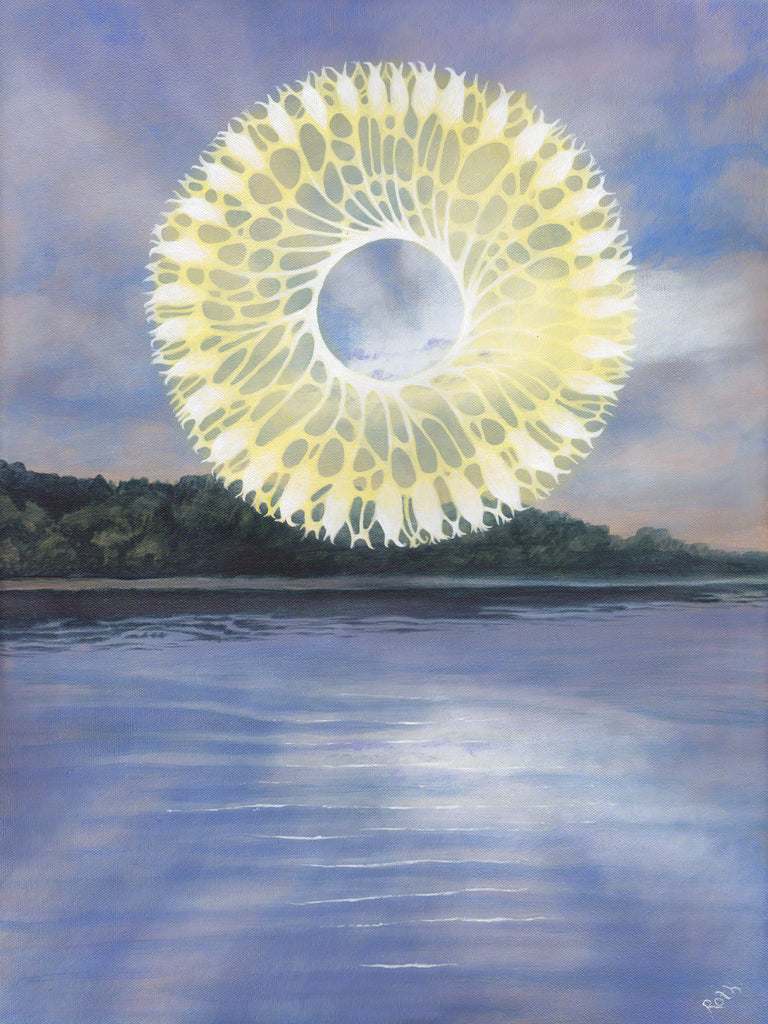 Sun Wheel Painting or Print
A sun spirit in the shape of a wheel floats over the surface of the lake. Its pattern recalls the iris, but this is an eye of the sun and has its own peculiar pattern. The calm water, lightly cloudy sky, and bright eye are meant to soothe, just as lying in the warm sun soothes after a hard winter.
The original painting is acrylic on board, 18 x 24"/45x61cm with a 1.5"/4cm profile and is ready to hang. Prints are available with archival printing on watercolor paper, 18 x 24"/45x61cm, ready to frame.